ABOUT Acne Laser Therapy Treatment
Our unique acne pulsed light therapy helps fight the root causes of acne and bring "CPR" to patients suffering from acne:
C: Cleanse pores
P: Purify from inside out
R: Replenish the skin
If you are frustrated with acne and wish you had clear, smooth, radiant skin…you are not alone! Millions of Americans suffer from acne from teens to well into adulthood and there is no "cure", only treatments. Many prescription medical treatments only address one or two of the root causes of acne. Our Ppx system uses a special vacuum and intense pulsed light to help control sebum production, remove blackheads, oil and debris while destroying acne-causing bacteria. This helps to reduce pore size and reduction in active acne lesions.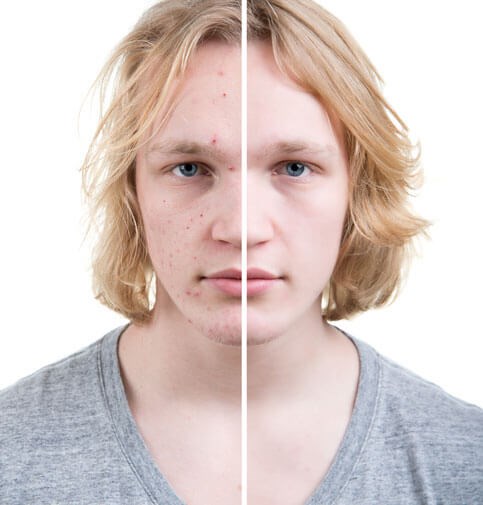 Photodynamic Therapy for Acne Removal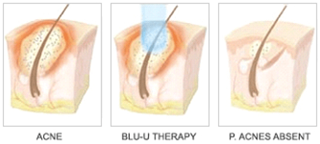 Photodynamic Therapy is a "boosted" medical laser light therapy using Levulan® to enhance the treatment of intense pulsed light and blue LED to treat acne. Levulan is absorbed by acne-causing bacteria (P. Acnes) and by over-active oil glands. This focuses the LED and IPL laser energy and targets the treatment to actually destroy acne-causing bacteria and shrink the oil-producing glands. This results in a drastic reduction in inflammatory acne lesions and a reduction in sebum production. This therapy is also very effective at treating precancerous "actinic keratosis" lesions on the skin as those lesions absorb the Levulan as well. One to three treatments are usually required for the desired result.
Reviews
"Everyone is extremely nice. They make you feel welcome and very comfortable. Thank you!"
- Y.C. /
Google /
Nov 12, 2020
"The best experience ... impressed by everything. The place is extra clean, modern and staff polite and knowledgeable. The PA Michelle extremely nice, able to go over all options you might have. Happy I finally got someone I can trust when comes to my face. Price... I don't know if is cheaper or not but when is about face I think is well worth it to try the person who handles your face."
- S.E. /
Facebook /
Oct 28, 2020
"I have had several different types of treatments and products from About Face & Body. The whole team is so knowledgeable and helpful. I especially like that they bring in different product teams for overviews and demos!!"
- C.M. /
Google /
Mar 19, 2020
"After being referred to About Face & Body by a friend for botox and lip injections I finally took the plunge and tried it out for myself. I have an excellent experience each time I visit and I love Michelle's approach to facial artistry procedures. It's a start slow, try a little and go from there style that I feel other Med Spas miss the mark on. Some places based on their "after" photos look like they shove too much product in people faces at one single time. But here you'll leave still feeling like you look like yourself and that's what I love the most. If you haven't tried them or are considering any sort of work done, visit them and have a consultation. At the very least you'll leave with more knowledge and understand than before. And you'll have realistic expectations on what you're thinking about having done. They are fantastic!"
- D.B. /
Google /
Mar 19, 2020
"Pleasant, relaxing atmosphere. Wonderful results."
- L.S. /
Facebook /
Jan 30, 2020
Previous
Next
Related Procedures