ABOUT Acne Laser Therapy Treatment
Our unique acne pulsed light therapy helps fight the root causes of acne and bring "CPR" to patients suffering from acne:
C: Cleanse pores
P: Purify from inside out
R: Replenish the skin
If you are frustrated with acne and wish you had clear, smooth, radiant skin…you are not alone! Millions of Americans suffer from acne from teens to well into adulthood and there is no "cure", only treatments. Many prescription medical treatments only address one or two of the root causes of acne. Our BBL for "Forever Clear Acne Treatments" system uses a special vacuum and intense pulsed light to help control sebum production, remove blackheads, oil and debris while destroying acne-causing bacteria. This helps to reduce pore size and reduction in active acne lesions.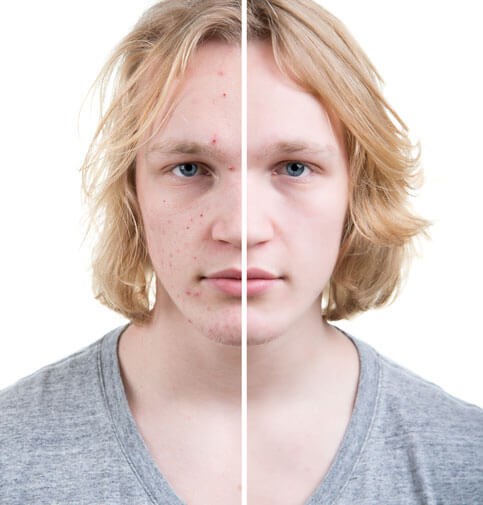 Photodynamic Therapy for Acne Removal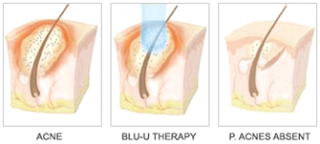 Photodynamic Therapy is a "boosted" medical laser light therapy using Levulan® to enhance the treatment of intense pulsed light and blue LED to treat acne. Levulan is absorbed by acne-causing bacteria (P. Acnes) and by over-active oil glands. This focuses the LED and IPL laser energy and targets the treatment to actually destroy acne-causing bacteria and shrink the oil-producing glands. This results in a drastic reduction in inflammatory acne lesions and a reduction in sebum production. This therapy is also very effective at treating precancerous "actinic keratosis" lesions on the skin as those lesions absorb the Levulan as well. One to three treatments are usually required for the desired result.
Reviews
"Very professional and thorough"
- C.A /
Office Visit /
Nov 05, 2021
"I had the best experience at About Face & Body! Everyone was extremely kind, but Michelle was WONDERFUL and knowledgeable and made me feel so comfortable. I am extremely pleased with my results and they definitely have a loyal client in me now!"
- M.B /
Office Visit /
Oct 31, 2021
"My definite "go to" place for all my beautifying needs. I always feel very comfortable here. The staff is amazing as well and I'm loving my skin again!"
- J.D. /
Google /
Oct 22, 2021
"Michelle was fantastic!"
- L.M /
Office Visit /
Oct 18, 2021
"I have had IPL treatments in the past. This is my BBL treatment and I am very thrilled with Haley and the procedure itself. There is much less pain and redness of skin. She was very professional and thorough paying attention to problem areas during the treatment. I can't wait to see the results of this treatment and I'm looking forward to my next BBL treatment. View transaction"
- M.K /
Office Visit /
Aug 30, 2021
Previous
Next
Related Procedures