SkinMedica® | Obagi® | Glytone® | The Perfect Derma®
We offer a variety of chemical peels from the top skincare lines that bring the benefits of specific peeling agents in unique blends to provide effective, but gentle treatments that are appropriate for all skin types. Our peels range from a "no peel peel" to a more intense renewal peel. Let us guide you in which is best for you!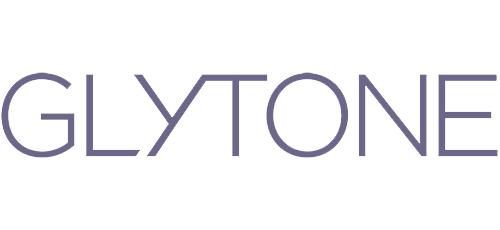 ---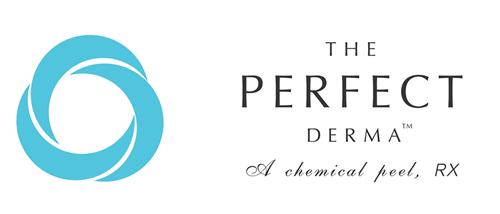 What Are The Benefits Of A Chemical Peel?
Chemical peels in Katy, TX at About Face & Body Medical Spa offer wide-ranging benefits to restore, refresh, and revitalize the appearance of your skin, including:
Providing customizable treatment options and unique blends
Removing dead, damaged skin cells
Reducing lines, wrinkles, and other signs of aging
Revealing newer, healthier skin
Balancing skin tone and texture
Smoothing rough, patchy skin
Diminishing spots, blemishes, and discoloration
Brightening the complexion
Achieving softer, clearer, and younger-looking skin
Pairing well with other aesthetic treatments
Chemical Peels Reviews
"I am so very pleased with my treatments from About Face & Body. The staff is amazing and made me feel so comfortable. My first appointment was for a chemical peel and I was amazed to learn how many services they offer. Since my first appointment I have returned several times and now am confident to say they are the only practice I trust for my aesthetic needs. You will not be disappointed!!"
- D.M. /
Google /
Nov 19, 2017
"The staff is always so friendly and welcoming. The facility is clean and smells awesome!"
- A.S /
Office Visit /
Nov 03, 2023
"Michelle and her staff are incredibly patient and have a great bedside manner!"
- E.K. /
Office Visit /
Jun 30, 2020
"The staff is always so friendly, and they put me at ease. It is always very clean and smells lovely in there."
- A.D. /
Office Visit /
Nov 15, 2023
"My experience has always been good here. Happy, helpful and kind."
- S.S /
Office Visit /
Nov 03, 2020
Previous
Next
Who should consider a Chemical Peel?
Individuals who have:
Sun Damaged Skin
Skin showing signs of aging
Blemish-prone skin
Acne Scarring
Hyperpigmentation or spots
Melasma
Poor Skin Quality
Uneven skin tone/texure
Dull skin apperance
Call us for a free consultation or for more information on any treatments and procedures we offer.
How is a Chemical Peel Performed?
During your appointment at About Face & Body Medical Spa, we will have you lying down in a relaxed position to administer your peel. We will clean your skin before applying the customized solution to the treatment areas. We will spread the solution onto your face and let it work for an appropriate length of time, which will be determined in your chemical peel consultation. Next, we will wash the peel off your face and apply a neutralizing agent. Patients are encouraged to bring sunscreen and a hat to wear outside following the procedure to avoid sun exposure.
What should I expect after a chemical peel?
Based on the level of the peel you have, you should expect your skin to itch and peel from a few days to two or more weeks. Michelle or a member of her team will talk about methods to care for your face during your procedure. Please keep in mind that no matter how much your skin itches throughout the healing process, it's not good to peel the skin off. You could create scarring to your skin unless you leave it alone and let the skin heal on its own. Contact our Katy, TX office with any other questions or concerns that arise after your chemical peel treatment.
How much does a chemical peel cost?
One of our experienced team members will discuss your costs during your consultation as soon as they have created your chemical peel treatment plan. Costs for a chemical peel will vary depending on the intensity you select. About Face & Body Medical Spa takes many payments methods, and you can ask about current specials on skin treatments like chemical peels. You may also consider buying a package of several chemical peel treatments.
What level should I choose for my chemical peel?
The best chemical peel for you will vary based on your unique skin concerns and cosmetic goals. In your consultation with your provider, they can help you select which peel is right for your skin. Some factors you might consider are your general health, your skin type, how deep you want the peel to work, the time you can commit to recovery, and what concerns you have about the appearance of your skin. Initially, it is better to try a light peel and see how you like the results. After this, you and your team member can tweak your plan to discover the best type of peel for you.
Should I get a chemical peel or dermabrasion treatment?
Both dermabrasion and chemical peels are facial treatments that correct surface irregularities to make your skin a smoother appearance. The main difference is that dermabrasion uses surgical tools (a rotating brush or shaving instrument ) to clear away the top layer of skin with a careful exfoliating process. A chemical peel uses a caustic solution that is applied to your skin to dissolve dead and damaged skin cells. In your consultation, we will explain the pros and cons of both options and help you decide if dermabrasion or a chemical peel is best for your needs and goals.
Will my face hurt after a chemical peel?
Based on the chemicals selected, you might feel mild discomfort while it is actively treating your skin. If you get a lighter peel, you may notice some discomfort; however, this can be alleviated with a handheld fan. Medium and deep peels are better for deeper damage and offer results that last a long time; however, they can be more uncomfortable. Numbing cream, medications, and ointments can be applied to minimize your discomfort during the chemical peel. A member of our team will discuss skin care after your chemical peel to extend your results.
Can I combine a chemical peel with other treatments?
A chemical peel may be combined with another skin treatment at About Face & Body Medical Spa. During your consultation, be honest when describing your skin and cosmetic issues so we can create a comprehensive treatment plan to best address your goals. This may include an injectable treatment for wrinkles (like BOTOX® or JUVÉDERM®) along with your chemical peel to refresh your whole face.
Chemical peels are a wonderful way to improve the health and appearance of your skin when concerns like signs of aging make you feel less than confident about your complexion. About Face & Body Medical Spa makes custom recommendations for your peel and takes care of you from start to finish. Learn how we provide the beautiful skin you have always wanted by scheduling an assessment in Katy, TX today. We can review our top-of-the-line products and create a plan that addresses a wide range of skin concerns.
Related Procedures
Related Offers